WaveOptics and Luxexcel Collaborate on Prescription Glasses for Augmented Reality Smart Glasses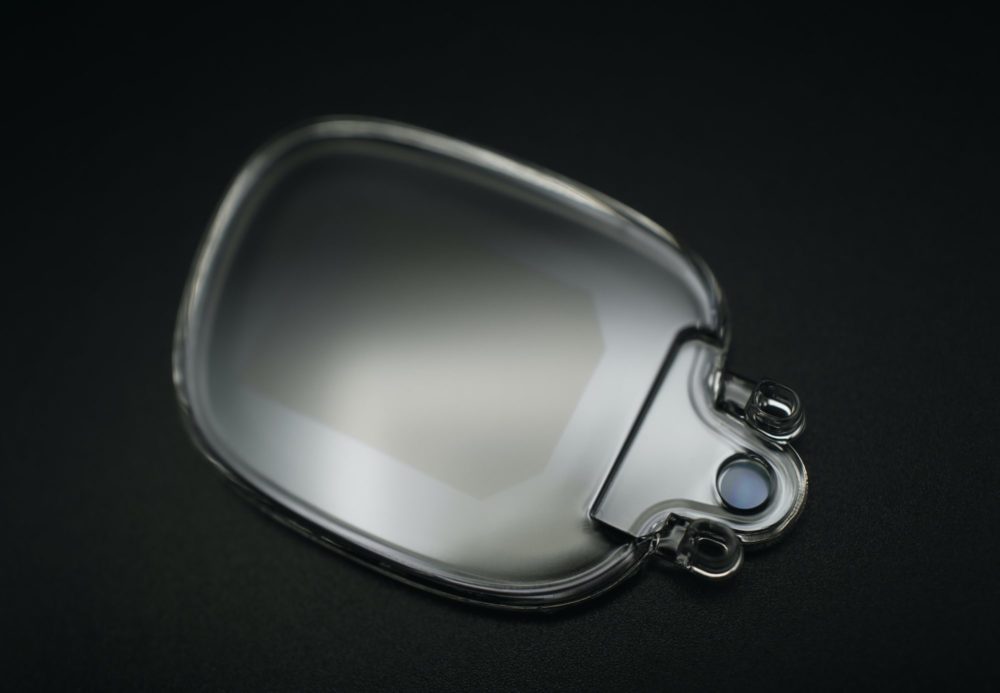 [ad_1]
In Augmented reality news
February 10, 2021 – Luxexcel, a supplier of corrective lenses printed in 3D, and WaveOptics, designer and manufacturer of waveguides and lighting engines, have collaborated to create a module integrating three of the essential elements necessary for the development of intelligent augmented reality (AR) glasses for the general public: a prescription lens printed in 3D, a waveguide and a projector.
The module, made with Luxexcel's patented 3D printing platform, includes a waveguide fully encapsulated within the curved body of a 3D printed prescription lens. According to the companies, high quality images are retained because the waveguide remains completely flat and an air gap is created during the printing process. The 3D printed structure also provides precise mounting for the projector, ensuring perfect alignment when assembled into an optical module.
Guido Groet, Chief Strategy Officer at Luxexcel said: "Today around 70% of the world's adult population needs vision correction to see their best. Providing consumers with a single device that integrates both their prescription requirements, as well as smart technologies from leaders such as WaveOptics, is a prerequisite for enabling the adoption of smart glasses by the mass consumer market. The combined strengths of the partnership: Luxexcel's 3D printing platform and WaveOptics waveguides, create augmented reality prescription glasses that everyone expects.
Phil Greenhalgh, CTO at WaveOptics added: "The combination of WaveOptics' Katana waveguide, the thinnest and lightest waveguide on the market today, with the full encapsulation provided by Luxexcel's printed lenses create an incredibly compact and rugged solution that will withstand true worldwide use. This partnership offers a solution to two of the main product planning challenges that all of our customers face: how to meet prescription needs and deliver a robust waveguide in a form factor that can be integrated into a consumer product. "
The module will be presented for the first time at SPIE AR, VR and MR conference in March 2021 where the two companies will participate in a virtual fireside chat to discuss the partnership and their respective technologies. Prototype samples of the module will be available to customers in the second quarter of 2021.
For more information on Luxexcel and its 3D printed corrective lenses, click on here. For more information on WaveOptics and its waveguide and projector technology, please click here.
Image credit: WaveOptics
[ad_2]