The Safilo Group organizes the "Purchasing Day" marking 65 years of Carrera's pioneering design and its journey towards quality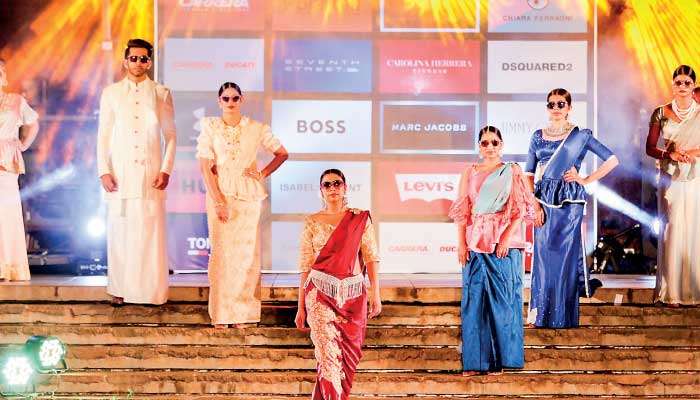 The Safilo Group, a world leader in the design, manufacture and distribution of eyewear, celebrated the 65th anniversary of Carrera Eyewear by recently hosting a 'Shopping Day' at the Marino Beach Hotel, Colombo, followed by a Carrera Party Eyewear for Optical Business Partners at Cinnamon Lakeside, Colombo.
Buying Day was an interactive event for the Safilo Group to showcase its latest eyewear collections from Carrera, Polaroid, Seventh Street, Tommy Hilfiger, Levi's, Boss, Pierre Cardin, Hugo and other licensed brands for retail partners of Sri Lankan optics and major organizations. The Carrera Eyewear Night event featured many engaging activities, culminating in the fashion show where models sported the latest Carrera and Polaroid eyewear. The large audience was taken through the history of Carrera Eyewear and then provided an insight into the latest global eyewear trends, new products and marketing actions developed by the Safilo Group to reinforce its strong position in the industry.
Commenting on the event, one of the Safilo Group representatives said: "This year's Buying Day session was organized as part of Carrera's 65th anniversary celebrations. It was a well organized event which gave us the opportunity to interact with our optical business partners and discuss the respective Eyewear products and exchange ideas. Through this interactive session, our resellers were able to gain valuable insight into specific styles and features of the latest eyewear collection, as well as select and order products to market in Sri Lanka. We are confident that the new products will be a hit with our optical business partners in Sri Lanka.
In addition to Carrera, the Safilo Group portfolio also includes the world's best eyewear brands Polaroid, Smith and Seventh Street and licensed brands: Boss, Hugo, Fossil, Marc Jacobs, David Beckham, Chiara Ferragni, Isabel Marant, Tommy Hilfiger and many others.