Handcrafted sunglasses brand AM Eyewear has opened a new boutique that doubles as an after-hours art gallery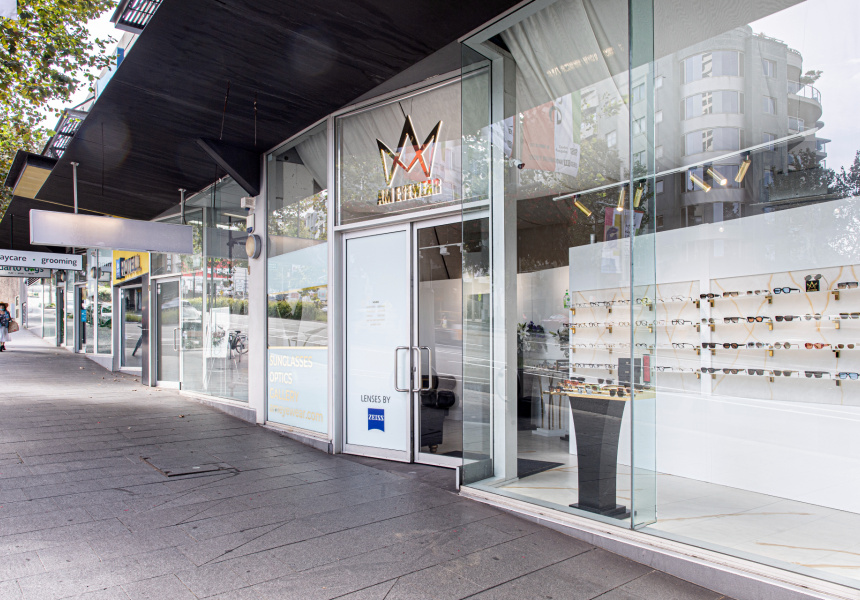 Simon Ponnusamy founded AM Eyewear in 2003 with a simple mission: to create a brand he would wear. "There was a gap in the market for exceptional handcrafted, high quality eyewear," he says.
Nineteen years later, the brand is present in fashion, design and lifestyle stores around the world and has offices in Europe and in Sydney, where Ponnusamy has opened a new boutique a few meters from the iconic Coke sign on William Street.
"It's a great neighborhood, the locals have been very welcoming and even though it's downtown, there's a village feel to it," says Ponnusamy. Large format. "The space was also designed with modular walls so that in the evening it could serve as a non-profit art gallery."
Inside you'll find AM Eyewear's new Kochi collection, inspired by a trip Ponnusamy took to India in early 2020 just before the pandemic restricted travel. "I was lucky enough to go on a solo motorcycle ride through India and had a date with a friend in Kochi at one of their festivals," he says. "My friend is also a designer and we spent our time there immersing ourselves in the vibrant colors of their culture. So it was no surprise that we both took away elements of what we went through."
The experience of attending the Cochin Carnival in Kochi – with dancers in colorful costumes – as well as exploring the city's markets filled with rare gemstones, finds its way into the new range through vibrant colors and embellishments. of gold glitter. "Our hope is that each mount can help someone find new focus on current situations and stay inspired to explore the beauty of the world," Ponnusamy says.
Alongside the Kochi range, you'll find his brand's main collection of sunglasses and optical, both designed for lasting appeal as well as self-expression.
"Each set of frames is an extension of a person – a personality with soul and life far beyond just a fashion item," he says.
He's so confident in AM Eyewear's longevity that the company buys back used frames and donates them to the Lions Recycle for Sight program.
"We build our frames to last, but trends are always changing and people like to update their [eyewear] wardrobes a lot more often," he says. "We buy back frames from our customers and give them back to the community to allow them to live protecting the eyes of someone who really needs it."
AM Glasses
Shop 3, 191-193 William Street, Darlinghurst
02 9357 4550
Hours:
Monday to Friday from 8:30 a.m. to 6:30 p.m.
Sat & Sun By appointment only
ameyewear.com
@ameyewear