Five on Friday: November 4, 2022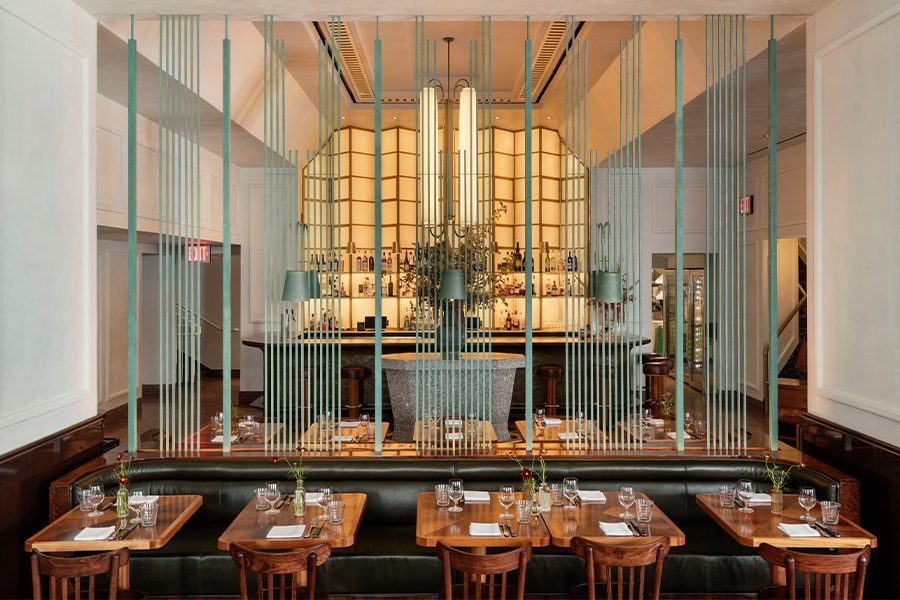 Renovation of David Geffen Hall at Lincoln Center wraps two years ahead of schedule, Joan Didion's estate sale goes on display in upstate New York, and Yale commissions Barbara Earl Thomas and Faith Ringgold to create 12 decorative windows significant. All that and more in this week's Five on Friday.
Joan Didion's estate sale is underway (and it's fabulous!)
Nearly a year after the death of literary titan Joan Didion, Stair Galleries has launched an auction of merchandise from its California and New York homes. The objects are on display through Nov. 16 in Hudson, New York, but even those whose budgets don't match Didion's refined, worldly tastes can adore the art objects from afar by perusing the exhibit's catalog. The cup also noted a few highlights in the area, including tony tableware and a six-piece Le Creuset set, as well as a range of eyewear that promises to set a chic vibe for any occasion. Celine's faux tortoiseshell shades, for example, would pair well with a poolside read of Play it as it is.
The New York Philharmonic unveils the redesign of its concert hall
The New York Philharmonic's David Geffen Hall has reopened following a facelift led by Tod Williams Billie Tsien Architects and Diamond Schmitt Architects, completed two years ahead of schedule. Dezeen reports that the 2,0000-seat Lincoln Center structure, which was originally designed in 1962, features a more open lobby with a redesigned circulation path and relocated escalators. The expansive space evokes a sense of grandeur with majestic royal blue surfaces accented by gold detailing, bronze chandeliers, and a pattern of falling petals. Inside the renovated Wu Tsai Theatre, a reduced number of seats offer a better view of the stage, while beech wood panels are carved for optimal acoustics.
Are restaurant ratings collapsing?
Restaurant rating astrology is murkier than ever in the post-but not quite post-COVID landscape. Posts like Enthusiasm, The Boston Globeand The New York Times ended the practice of awarding stars to restaurant reviews in early 2020 at the height of the pandemic in hopes of contributing to a more level playing field for restaurants. But as these three publications return to their old practices, Eater, The Washington Postand The Philadelphia Investigator are also dropping their star ratings. Do the ratings seem fragile right now because eating out seems fragile right now? Enjoy your meal argues that as restaurants continue to adapt and innovate to stay relevant, posts and readers can benefit from more context than a star, bell, or numerical score. With companies like Yelp and Google muddying the waters of what constitutes quality, ratings may now look less and less like the utilitarian customers who once perceived them.
New Windows Address Legacy of Racism at Yale
A dozen windows have been replaced at Yale University's Grace Hopper College. Designed by artists Barbara Earl Thomas and Faith Ringgold, the new stained windows nod to the college's namesake, pioneering computer scientist and mathematician Grace Murray Hopper, and to student life. But the new artwork reflects Yale's ambition to set Hopper on a new path. The arts journal reports that Hopper College commissioned the new designs as part of an ongoing account with its past. The residential college was previously named after US President John C. Calhoun, a staunch pro-slavery supporter whose legacy came to a head in 2016 when a Black Dining Hall employee smashed a stained glass window depicting gathering slaves cotton. The name was changed in 2017, and the campus cleaning and kitchen staff are now part of the celebratory topics in new artwork backlit by the sun each day.
HDTV: Visit Oiji Mi with Chef Brian Kim and AvroKO's Nick Solomon
In the latest episode of HDTV, Home design explores Oiji Mi, a refined Korean concept from chef and owner Brian Kim that recently opened in New York's Flatiron District. An evolution of Kim's former restaurant in the East Village, Oiji, his new culinary destination is designed by AvroKO to reflect the chef's Korean roots through a lens that reinterprets conventions between East and West. Nick Solomon, AvroKO's Creative Director, also joins the conversation to illuminate the narrative behind the design.
More HD:
HDTV: Tour of Oiji Mi with Chef and Owner Brian Kim
4 Cutting-Edge Cannabis Stores & Dispensaries
Aethos Ericeira embodies a subtle sense of luxury